Kommentarer på Day 4: King for a day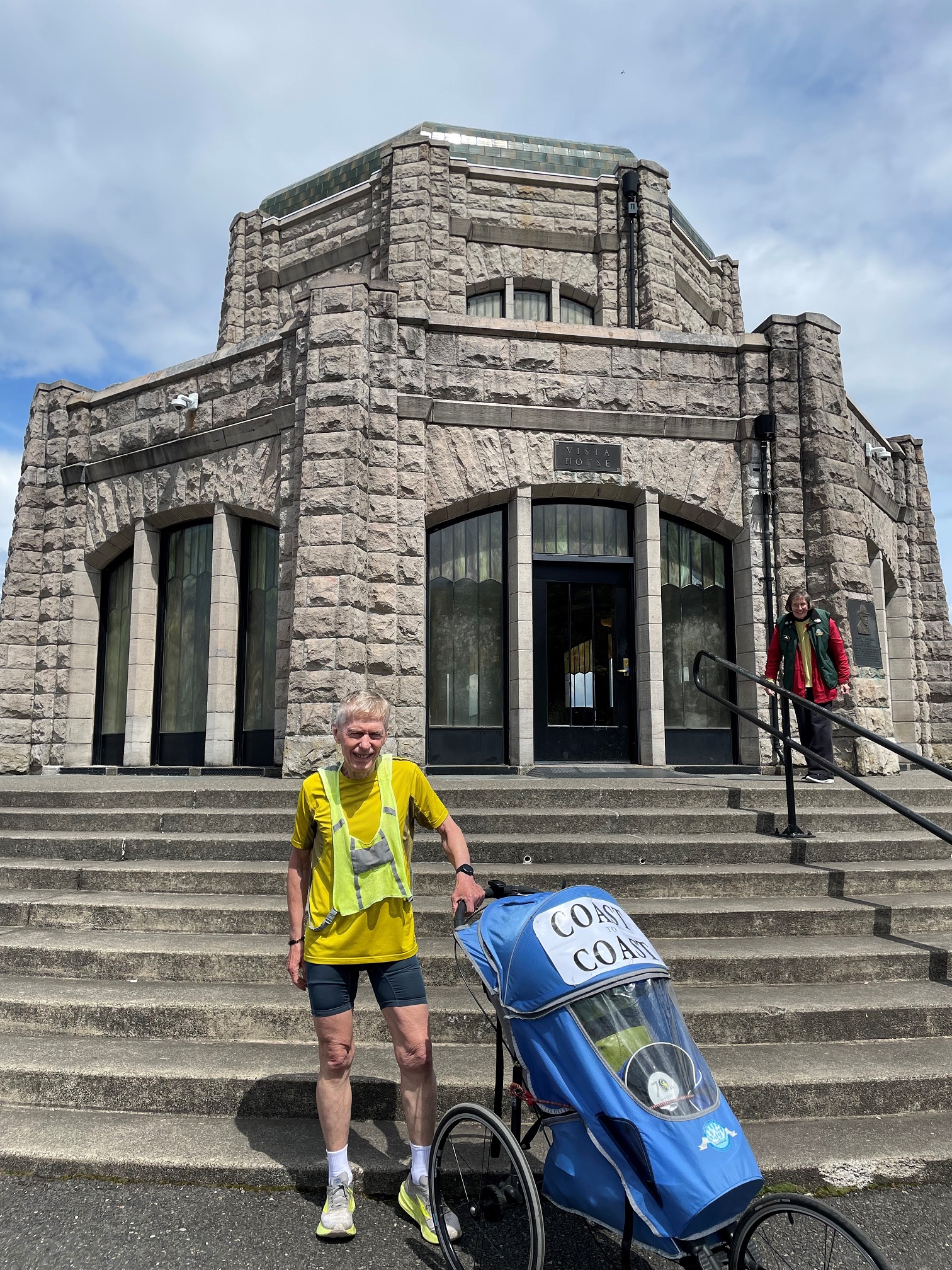 "The King" in front of his castle Vista Hous along the Historic Columbia River Highway. The picture taken by the tourist authority, which was excited when a long-distance runner from Sweden appeared among hundreds of tourists.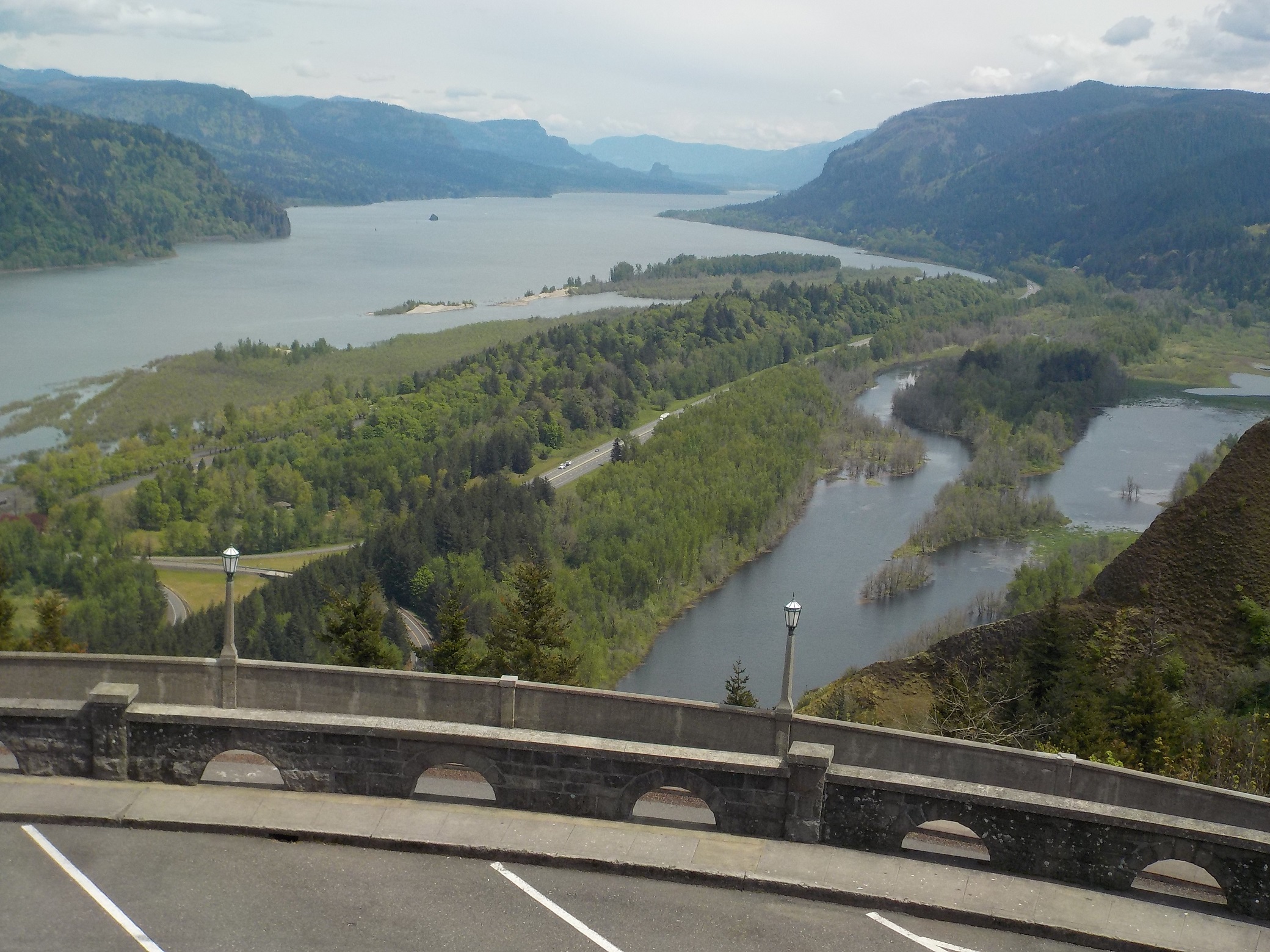 The view of the Clumbia River from my penthouse.
When I ran from south to north across Sweden last year, no one raised an eyebrow. Here in America it is the opposite; thumbs up, happy honks and chats with enthusiastic Americans. Yes, today I got to be king for a day.
At the tourist magnet Vista Hous, it was teeming with visitors. No wonder if the staff there would be a bit blasé - they have seen everything in the tourist way. But they showed up for me, I got to write in the guest book, was photographed and the picture above is posted on their Facebook page. Several of the visitors also stopped me - the sign on the front of the cart with the text Coast to Coast arouses curiosity.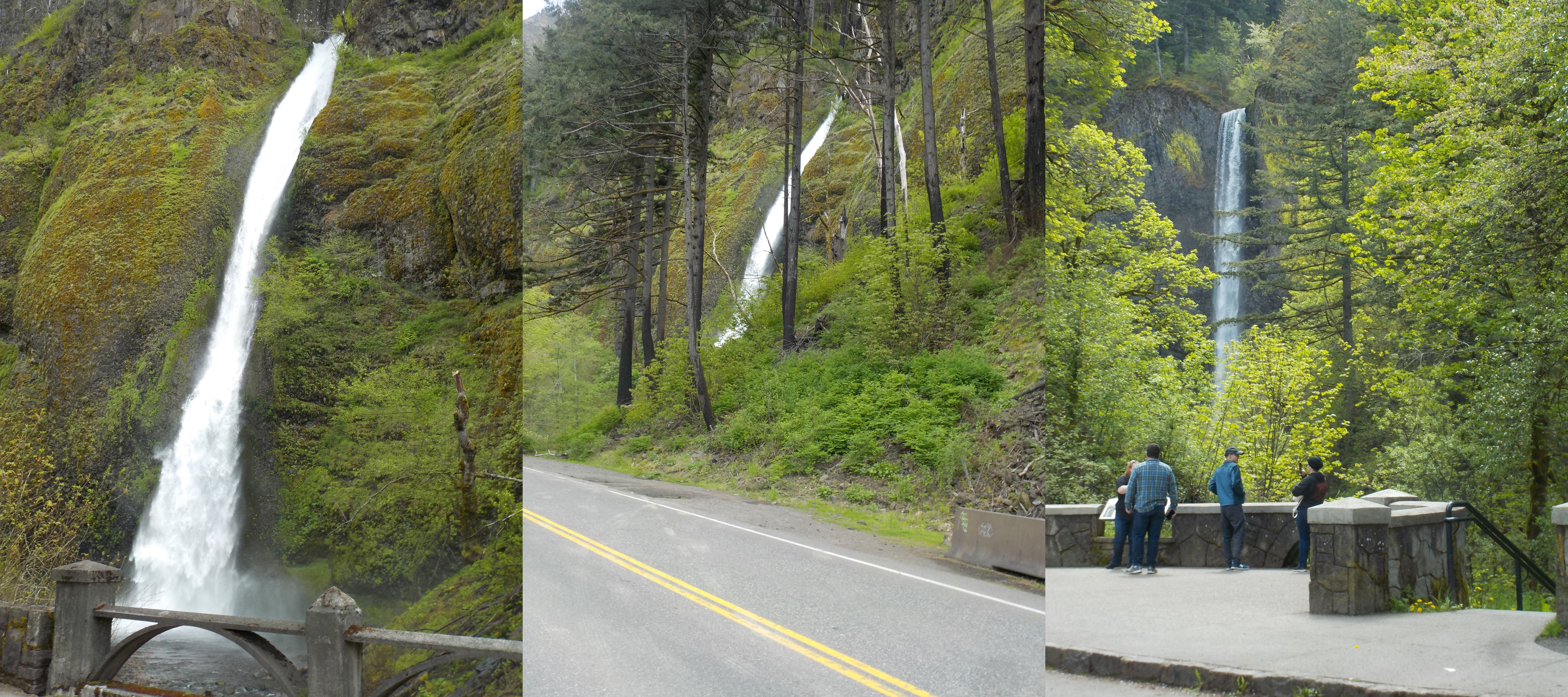 Most of the day I ran on the very scenic Columbia River Highway, which was built in 1913-1922. The road winds below huge mountain slopes with waterfall after waterfall. This is one of the most beautiful roads I have seen in America, but very hard to run. Now it will be Interstate for a few days.
Today's distance to Cascade Locks: 51 km
Keep on running!
---
Kändes denna post intressant och värd att kommentera går det bra här
#1 Tommy N - 2023-05-09 09:25:20
Hej
Har du även denna gång gps man kan följa?
Minns att en länk med din rutt funnits.
Vore skoj
#2 Maths - 2023-05-09 09:43:02
Häftiga vyer.
---
Kommentarer är inaktiverade för så gamla inlägg